Introducing COVID Care for Aged Care
Tether's CO2 monitoring solution to managing COVID-19 risk within any alert level or protection framework.
How do we make sure our staff and residents feel safe and secure? By showing them
COVID-19 can be spread by breathing in air exhaled by another person. High CO2 levels in the environment means a higher % of the air you breathe is shared with other people which leads to a higher exposure risk.
COVID-19 is spread in tiny, invisible droplets called aerosols that are expelled when infected people breathe out, speak or sing
The more people in a closed space, the greater the risk of infection
Making sure spaces are well-ventilated is key to reducing the spread of the virus
CO2 monitors show which areas need better ventilation
"If you are

sharing air,

the

lower the CO2,

the

lower risk of infection."
​Jose L. Jimenez. Exhaled CO2 as a COVID-19 Infection Risk Proxy for Different Indoor Environments and Activities. Environmental Science & Technology Letters, 2021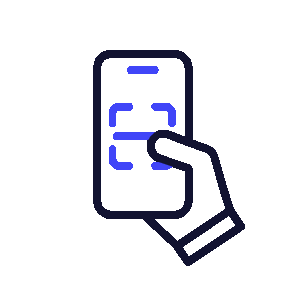 Scan to activate and stick the monitoring device to the wall of your premises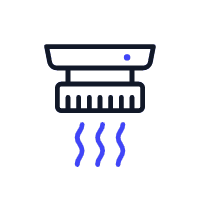 Your device will scan the air in real-time, tracking the CO2 levels in the space
You will be alerted well ahead of time if CO2 is rising, allowing you to increase ventilation and reduce the transmission risk
Your customers feel safe and happy knowing and being able to see in real-time they are at a low risk
Reduce the anxiety of communal living and welcoming visitors.
Your community is able to monitor live, real-time CO2 levels on public display or by scanning a QR code.
Tether's Covid Care CO2 monitors offer live data, allowing everyone to make educated, safe choices.
"Research confirms value of measuring carbon dioxide to estimate infection risk"

Read more
A smart layer of added protection
After the vaccine, CO2 monitoring is fast becoming the global standard for managing COVID risk in enclosed spaces.
COVID Care allows you to manage that risk smartly: software integration delivers data that makes tracking and preempting disruption even easier, allowing you to be proactive in your COVID response.
Order the monitor, install the app.
​
DIY or we can get you set up

No wifi is required

Mains - powered or 3 years battery life
Data is recorded and stored to be able to track trends and preempt disruption.
​
Keeping CO2 levels down mitigates the risk of having to close business for exposure to outbreak and subsequent deep cleaning.
​
We may not be able to control the virus, but we can go a long way to preventing its spread.
​

Power - at your fingertips
"People infected with coronavirus can spread it around a room in tiny airborne droplets called "aerosols" when they breathe out, speak, shout or sing.
​
These aerosols build up indoors, especially when a place is crowded or there is poor ventilation, and the longer you are surrounded by them, the more chance you have of breathing them in.
Unfortunately, the aerosols are so small you can't see them, which is where the CO2 meters come in.
In addition to aerosols, we also breathe out CO2 — a byproduct of respiration — which builds up in the air unless a space is ventilated.
And this CO2 is easier to measure than the aerosols or virus particles themselves.
​
So the level of CO2 in a space can be used as proxy for the possible risk of exposure to coronavirus."
​
Covid Care for Businesses & Schools
Learn how COVID Care helps businesses & schools